QGreenland provides a valuable tool for exploring Greenland using QGIS. Other resources can also help with research, education, planning, and discovery.
NunaGIS
NunaGIS is the Greenland government geospatial data hub and includes several data portals and a wide range of resources for diverse users. The Greenland National Strategy for Geodata (2018-2021) provides additional information. 
Pikialasorsuaq Atlas
The Pikialasorsuaq Atlas provides an online atlas to explore data for Pikialasorsuaq (The North Water Polynya or, in Greenlandic, The Great Upwelling), an important region around northwestern Greenland and northeastern Arctic Canada. The atlas provides both indigenous knowledge and western scientific knowledge, as well as an online Planning Tool.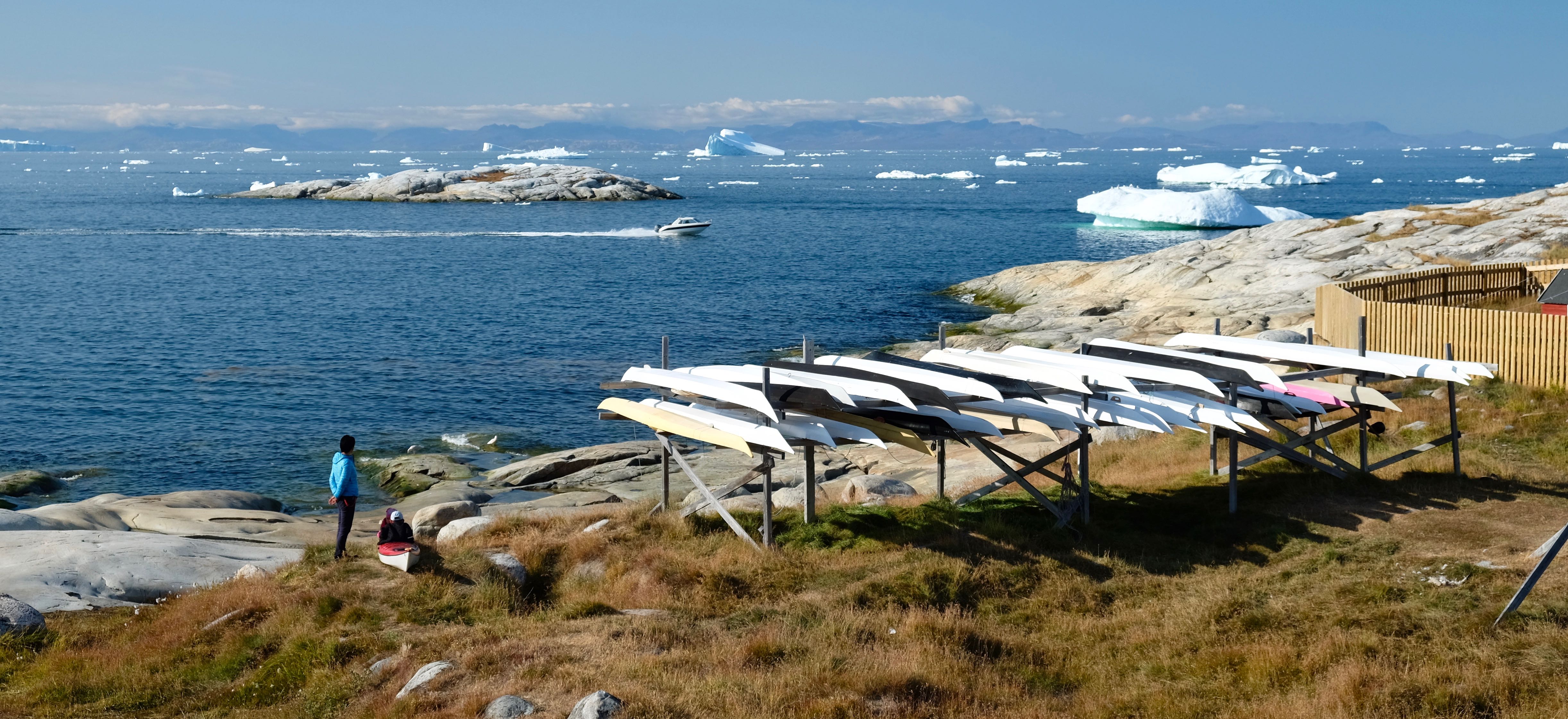 Quantarctica
For users interested in Antarctica, QGreenland was inspired by Quantartica, a QGIS environment for Antarctica. Created by the Norwegian Polar Institute, Quantarctica is a collection of Antarctic geographical datasets for research, education, operations, and management in Antarctica, and allow anyone to explore, import, visualize, and share Antarctic data.